FX3.2 SERIES
The FX3.2 SERIES comprises MECHANICAL 3-ROLL ASYMMETRICAL PLATE ROLLING MACHINES with complete single pre-bending. The side roll (bending roll) has motorised upward and downward travel as standard. In these machines, the top and bottom rolls are rotated by a self-braking motor coupled to a reduction unit. The plate is pinched manually by the bottom roll, which is raised and lowered in a straight line by means of a bearing system.
All machines are equipped as standard with a mobile control pedal unit.
The ease of use of these machines, as well as their case-hardened rolls and cone bending device, makes them an excellent choice which combines quality with low processing costs.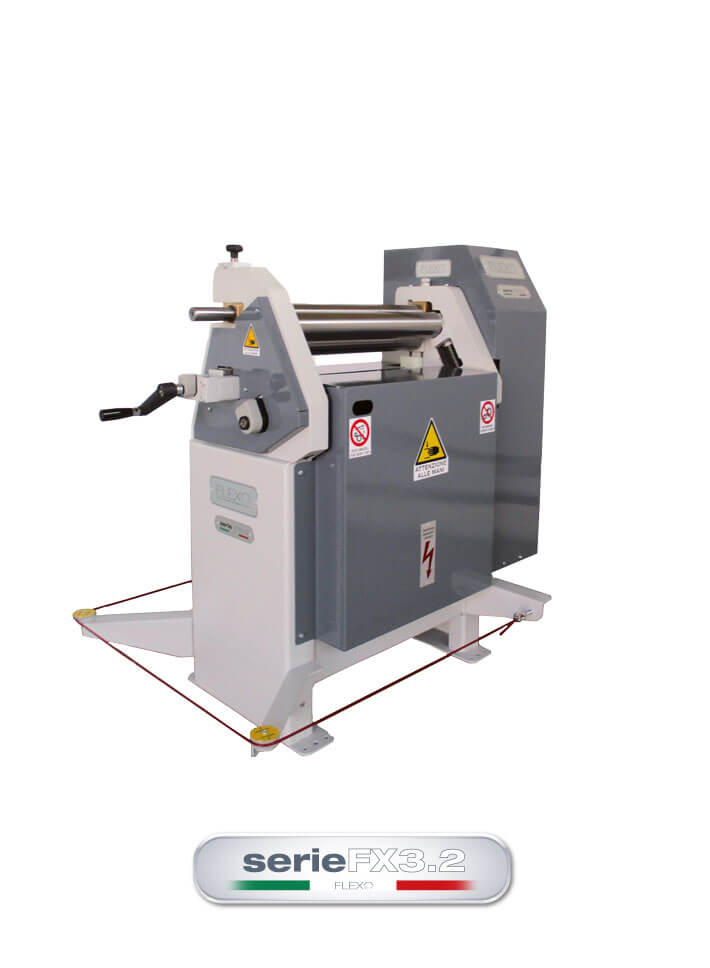 FOR MORE INFORMATION FILL THE FORM!