FX4A SERIES
The FX4A series comprises 4-roll plate rolling machines with complete double pre-bending, suitable for medium-high production rates. Machines are able to produce circular, rectangular and oval tubular sections.
Easy to use in any metalworking department, offering high processing rates and reliable repeatability, they are the ideal choice for excellent quality results. We are able to offer plate rolling machines for bending aluminium, stainless steel and Fe plates from 0.8 to 3 mm thick. 
All machines are equipped with a user-friendly CNC with colour TOUCH SCREEN, allowing easy, effective control of your bending profiles, which can also be filed for reuse at a later date.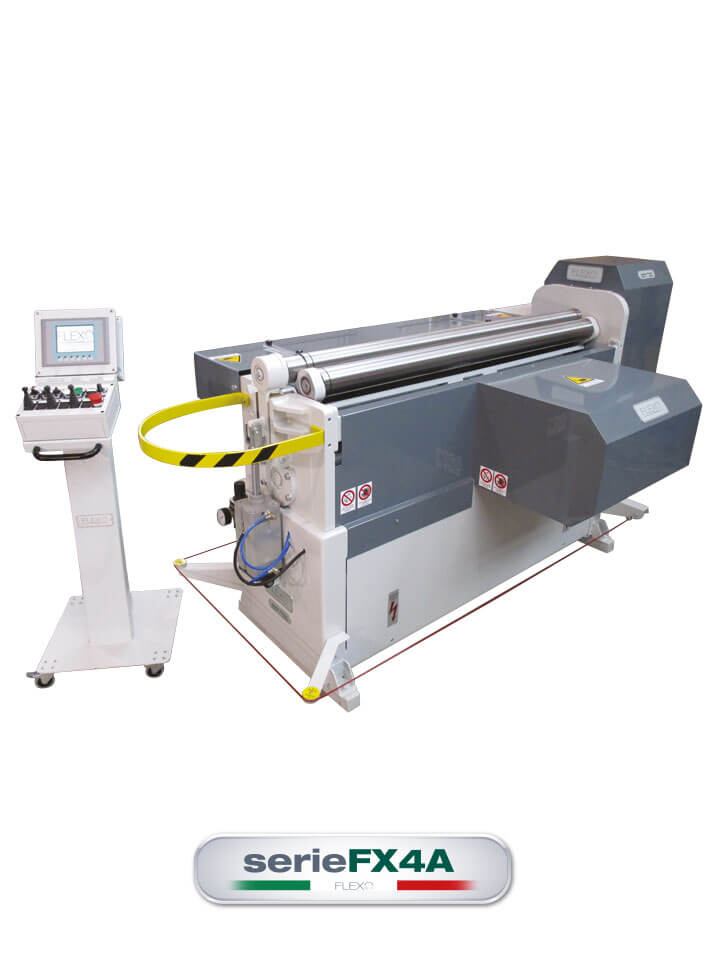 FOR MORE INFORMATION FILL THE FORM!