FX3.1 SERIES
The FX3.1SERIES comprises MECHANICAL 3-ROLL ASYMMETRICAL PLATE ROLLING MACHINES with single pre-bending.
The side roll moves up and down in a straight line, while in these machines both the top and the bottom rolls rotate. Both the side roll and the pinch rolls (top and bottom) can be motorised (motorised FX3.1.35M version). The plate is pinched by the bottom roll, which is raised and lowered in a straight line by a dual bearing device.
The ease of use of these machines for the production of filters, small cones and small-diameter tubes makes them an excellent choice which combines quality with low processing costs.
On all versions, the TOP ROLL is interchangeable, with 2 standard diameters, allowing the production of very small diameter tubes.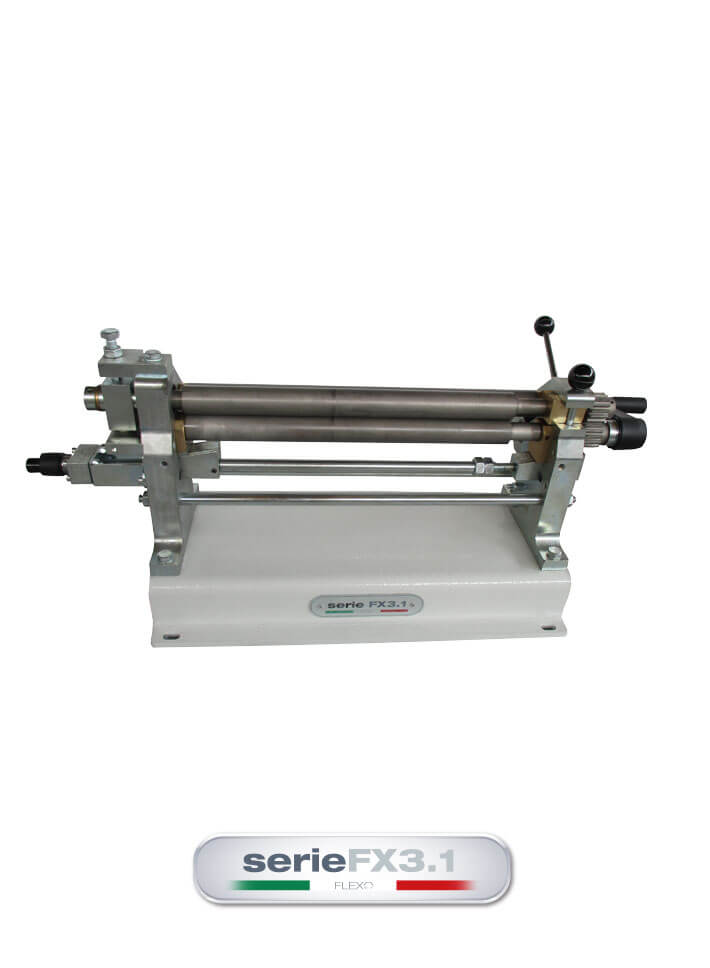 FOR MORE INFORMATION FILL THE FORM!